Would I rather be feared or loved? Easy. Both. I want people to be afraid of how much they love me.
— Michael Scott, The Office
How to Design an Employee Benefits Program
Recommended Employee Benefits to Offer by Business Size
If you're not sure how to design an employee benefits program (and you're not alone if you don't!), start by looking at your company size. How many people do you employ? We break company size down into four categories:
Micro (2-10 employees)
Small (11-25 employees)
Medium (26-75 employees)
Large (76+ employees)
Our employee benefits consulting service offers advice for businesses of all sizes. Use the chart below to learn more about the programs your company could offer and our recommendations based on your size. Or download our Designing an Employee Benefits Program flyer.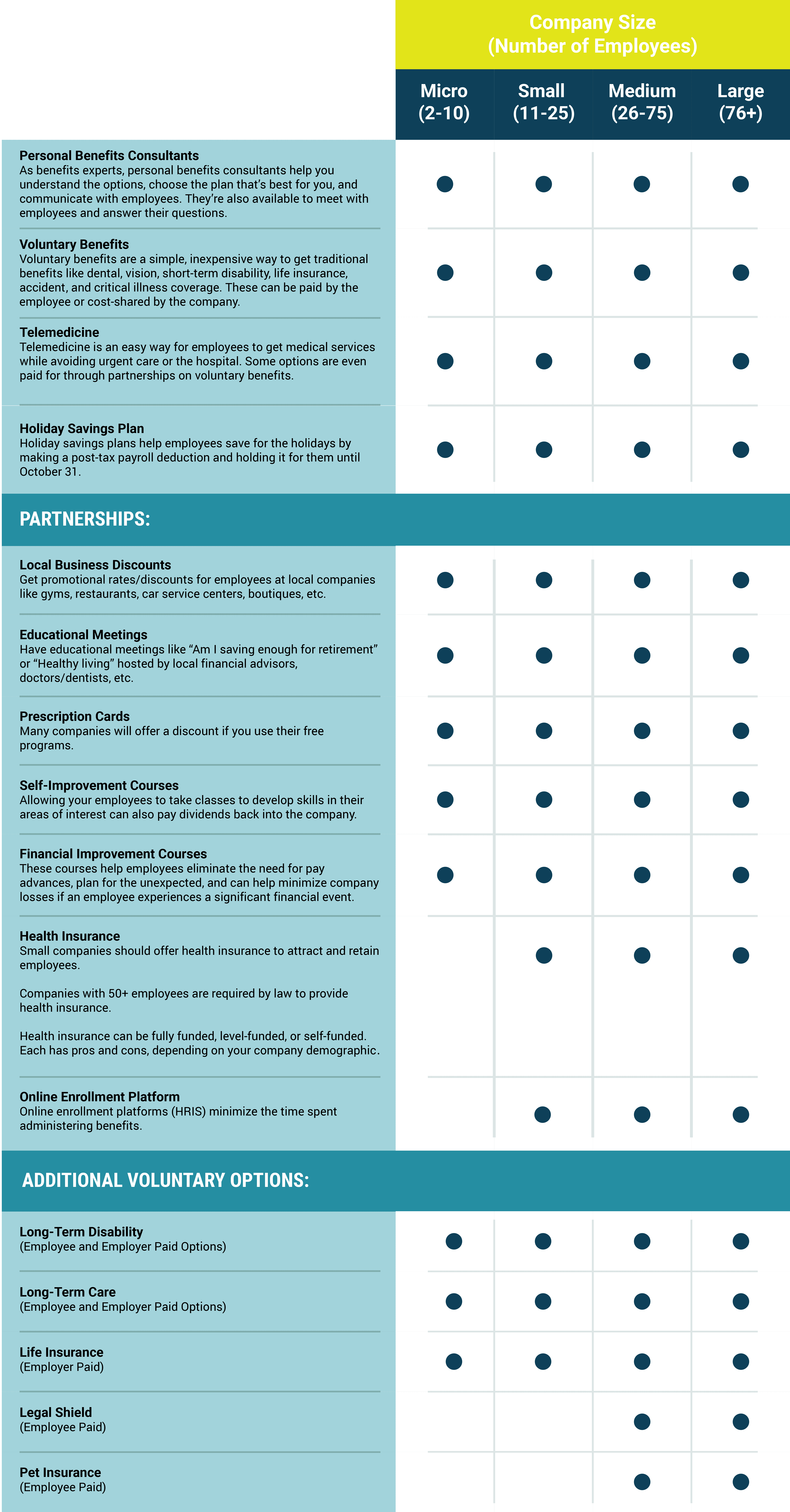 Why You Should Offer Benefits
Your employees are your biggest asset, and offering benefits is one of the surest ways to improve their satisfaction and engagement. In fact, nearly 60% of job seekers say benefits are "very important" in choosing a workplace. Other surveys say that job seekers will accept a lower salary in exchange for better benefits and that employees satisfied with their company's benefits are four times as likely to be satisfied with their jobs – and therefore more likely to stay. Benefits can also help you differentiate your business from competitors to attract better talent. Talk with an employee benefits consultant to learn how you can attract and retain the best employees.